TIKTOK
Privacy Policy of TikTok
According to TikTok's terms, they gather personal details, technical information, and behavioural data regarding users' usage of the site. TikTok also gathers data from users' phone books if they give TikTok permission to their mobile device's phone book, according to the rules. If a user decides to discover other users using their contact list, TikTok would obtain and gather the contact numbers and names, then compare them to current TikTok members. TikTok would also gather users' public profile details and the identities and profiles of their social acquaintances if they opt to discover other users via their social networking relationships.
TikTok's conditions state that they will not trade a user's private data to other parties, but they also state that they might deliver users commercial marketing materials from TikTok or even other third-party partners and trustworthy third parties. TikTok and its third-party affiliates might use tracking technology and cookies to display adverts on other internet sites or digital services on their behalf, according to the conditions. TikTok collaborates with third-party digital advertising networks that utilise technology to recognise a user's search engine or device and gather data regarding their visit to TikTok in an attempt to offer personalised content, marketing, and promotional messages, according to the conditions.
Drawbacks Of TikTok
Misuse of abilities: Given the fact that the application attracts millions of great producers, it also attracts millions of people who use it for activities that aren't classified as art. Something, like anything else, maybe excellent when used for the right reasons, but when used for the wrong reasons, it could be uninteresting and deceptive.
Wastage of time: It will not influence your education or lifestyle if you set a time restriction on how much time you spend on each application. However, one issue with such apps is that they may become addictive at times. You can't stop yourself from using it, even when your inner self urges you not to. As a result, always be sure to set a limit for TikTok's pleasure.
Concerns about your health: It's not healthy to stare at a screen for multiple hours. It's also not healthy to sit on the sofa without moving your body. As a result, this isn't completely the mistake of an entertainment application. But it is, in some way, the cause. As a result, you must ensure that your eyes and body get enough rest when using TikTok for numerous hours.
Not exactly kid-friendly: It might be difficult to stop your youngsters from using such applications, even if it is your obligation as a parent. Even though TikTok has standards prohibiting the submission of sexually explicit content, there are still videos like these circulating. As a result, the application might be problematic at times.
KHAN ACADEMY
Privacy Policy Of Khan Academy
They're dedicated to providing you with a secure and safe internet experience.
Your private details are never sold to a third party. Khan Academy was founded as a nonprofit organisation so that their educational purpose and your confidence will not be jeopardised by a business motivation.
They work hard to offer you control and access over the data you send them, and they take data security extremely seriously.
As noted in their Children's Privacy Notice, they take additional safeguards for your younger kids, including limiting kid profiles to automatically prevent elements that might allow a child to publish or reveal personal details.
Children's privacy is a priority at Khan Academy.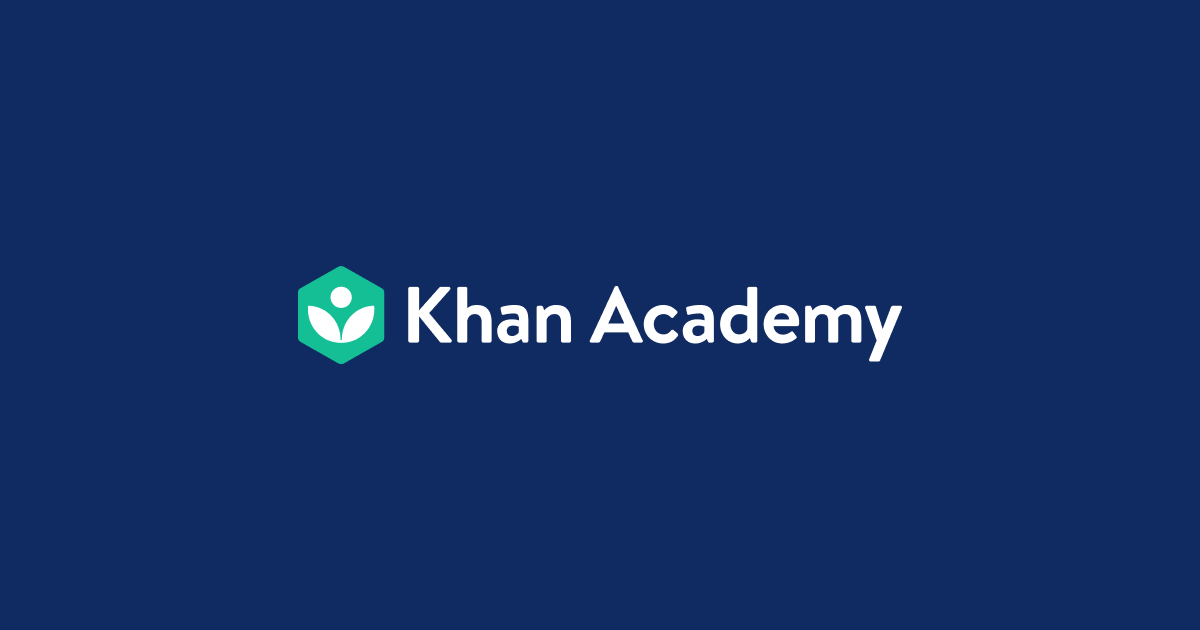 Khan Academy places a high priority on safeguarding the privacy of children. As a result, they've developed several tools to assist secure children's data. Whenever a child opens an account, they must first obtain permission from a parent or lawful guardian. Whenever a School uses Khan Academy in an educational context, they depend on the School to permit Khan Academy to gather data from a School User under the age of thirteen on behalf of the Parents.
Drawbacks of Khan Academy
It's not as participatory as having an instructor or tutor in person. You get rapid feedback and may discuss your thought procedure with a tangible teacher or tutor. You don't get such engagement with Khan Academy videos. You can't ask someone else to explain anything if you have a query regarding an idea or an issue. Working through problem-solving methods on your own to assess your comprehension is far more challenging.
Only one training method is presented to you. Many children are auditory learners, while others are kinetic, visual, or a combination of the three. Some pupils benefit from examples, while others benefit from hands-on learning. With Khan Academy, you are confined to studying how the video educates you, and it might or might not be the ideal method for you to learn as a person.
The educational part of collaboration is lost. Being in a classroom or working one-on-one has the advantage of allowing you to bounce thoughts off of each other and collaborate. You could get a fresh perspective on something or assist one another in developing shared understanding, talents, or strengths and shortcomings. While learning from videos, that technique cannot be duplicated similarly.
It reduces the ability to be creative on the spur of the moment. Khan Academy, by its very nature, stifles some of the creativity and ingenuity that comes with learning. It could only provide you with instructions; it can't inspire or assist you to find a solution by yourself. Not only is studying the information important but so is coming up with new ideas and being able to put them into action.
DESMOS
Privacy Policy Of Desmos
They are concerned about the security of your Private Information, and they have implemented physical, contractual, administrative, and technical precautions to ensure the accuracy and privacy of all data acquired via their Service. Access to information is restricted to personnel who need access to fulfil their job tasks using user ID or password credentials and, in certain situations, two-factor authentication. To transport Private Information, they employ industry-standard SSL (secure socket layer technology) encryption. Firewalls,  Data encryption, physical access restrictions to buildings and documents, and personnel training are among the other security protections. Furthermore, they engage in agreements with all third-party businesses or agents involved in the onward transmission of Private Information, and they seek contractual security guarantees from them. By choosing and safeguarding your password securely, and restricting access to the system and search engine by signing out once you have completed using your account, you may help protect against unauthorized entry to your account and Private Information.
Drawbacks of Desmos
Without a device and connection to the internet, this information is unavailable.
Instead does not assist students in developing computational abilities, but it compensates for their deficiency.
Not all types of testing are available.
The tool must be learned by the student. When things grow intricate, less experienced learners may struggle if they don't get a lot of guidance.